"Not all readers are leaders, but all leaders are readers." — Harry S. Truman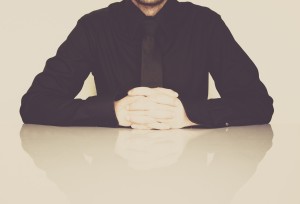 Leaders are busy people. They have calendars full of important tasks: running a company, volunteer work, social interactions and family responsibilities can fill every available moment. Interestingly, however, almost every successful leader in history was also an avid reader — a trait that continues with the leaders of today. This makes reading an unlikely leadership skill, but an important one.
Mark Zuckerberg, founder and CEO of Facebook, made a New Year's resolution in 2015 to read a book every two weeks. Using his own platform, Zuckerberg created a virtual book club with over 600,000 people reading and discussing the books they were exploring together.
Bill Gates, founder of Microsoft, has his own personal goal of reading a book a week. He reviews the books he reads on his blog, gatesnotes. Followers can become "insiders" and receive reading suggestions, exclusive content and the ability to comment on the books.
What Leaders Read
A look at the reading lists of these two powerful business leaders reveals something startling: they aren't reading fluff. Topics range from human genetics, to world poverty, to global health and creativity. Scattered through both lists are books on improving leadership skills, how to capitalize on ideas, and ways to pursue success. One thing is clear — these men, like so many successful leaders before them, carve out time to read a substantial number of books on a regular basis.
Any leaders wishing to hone their leadership skills, improve their productivity, and increase their knowledge base needs can learn one simple lesson from successful people: read. Not everyone will be able to read the quantity of material that Zuckerberg or Gates cover in a year; however, reading even one or two books can help motivate and inspire leaders.
Here are five books to help you get started on your own reading plan and leadership development this year:
1. Do Over by Jon Acuff
With a subtitle of Rescue Monday, Reinvent Your Work and Never Get Stuck, Acuff takes the reader through a career manual centered on starting over. For the leader that dreads the Monday morning alarm, Do Over provides insight and clarity into how making the right choices can radically change the course of a job.
Not just for someone looking to make a career change (although it would help them as well), Do Over is for anyone that wants to reinvent themselves and strategically improve their relationships. The book includes practical applications that can be put into action right away.
2. Bridging the Soft Skills Gap: How to Teach the Missing Basics to Today's Young Talent by Bruce Tulgan
The Millennials have arrived, and they aren't leaving. Millennials (currently ages 18-34) have become a third of today's workforce, and they've brought their technology-driven lifestyle with them. Unfortunately, while they may be talented in hard skills, they lack basic "soft" skills like meeting protocol, professional etiquette and more.
Written as a textbook, Bridging the Gap has easy-to-implement lesson plans that can be used as part of staff training or personnel development programs. Handling this glaring problem in an engaging manner, Tulgan offers hope for leaders dealing with employees that lack necessary business skills.
3. Good to Great: Why Some Companies Make the Leap…And Others Don't by Jim Collins
Collins put together a team to answer one question: Can a good company become a great company? Over five years and 1,435 companies later, Collins' team identified 11 companies that made the jump from good to great. The results of that study, and the common factors among the companies, are the basis for Good to Great.
By studying the path of success these companies took, Collins helps readers identify the traits that anyone can use to move from average to exceptional. Finding ways to "fill the bus," "build a flywheel," and write a "stop doing" list are parts of the path these companies took to greatness, with amazing results. Anyone looking to make lasting, positive changes in their organization should put this book at the top of their reading list.
4. Extreme Ownership: How U.S. Navy SEALs Lead and Win by Jocko Willink and Leif Babin
The SEALs have an almost legendary reputation for teamwork. Former Navy SEALs Willink and Babin pull from their own experiences on the battlefield securing Ramadi — one of the most violent locations in Iraq — to explain leadership skills and strategies that can help corporate teams succeed on the business battlefield. A fascinating narrative, the book offers leaders the same techniques used to train SEAL leaders in teamwork.
5. Where Good Ideas Come From by Steve Johnson
Innovation may seem reserved for established companies like Google or Disney. But according to the author, a flash of brilliance invented the pencil, flushing toilets, and batteries. Where does that stroke of genius originate? Is there a particular environment that breeds good ideas, and if so, how can you create it?
The author points out seven patterns behind innovation and identifies ways to generate ideas no matter the industry. Thought-provoking and inspiring, this book is for anyone who wants to jumpstart their creative process and engage in new avenues of exploration.
Still not convinced to read? Download the audio version and listen to one of these books instead.